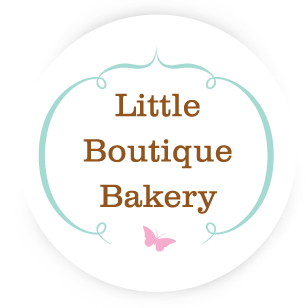 Service

Delivery
We are based in Tunbridge Wells and deliver to venues in Sussex and Kent in the south east for weddings & events (further afield on request).
(We have a minimum order value over certain distances, please enquire as to delivery options)
Pricing
All of our cakes and cookies are made to order and designed specifically for you. Pricing is dependant upon the size and the level of detail involved in the design. As a guide:
Cookies & Favours (inc. wrapping & ribbon) as a guide from £2.95 small & simple to £5.95 large & decorative.
Bespoke Cakes: Pricing is dependant upon the details of design of your cake and size/servings, please contact us for an estimated quote.
(Due to the bespoke nature of our work and personal service, we have a total minimum order value of £150 for celebration & cookie orders which are within a 20 mile radius of Tunbridge Wells.)
Wedding Consultations & Ordering
We would advise at least 6 months notice for wedding orders whilst dates during peak wedding season can fill quickly. We will do our best to accommodate at shorter notice when availability allows. You will be invited for a design consultation and tasting with Jennie in person. We do ask that you have your wedding venue booked at this stage. During your consultation, you shall be presented with some delicious cake samples and our design process begins with discussing your event and cake design in detail whilst we get to know you. You may choose from our portfolio of designs whilst design elements, colours and sizing can be changed to compliment your wedding details. You shall be sent a personal sketch of your wedding cake with information of your design. Design consultations are complimentary for your wedding cake process and are provided for commissions from £500. Our full bespoke design service with full detailed colour sketches are for commissions from £700. Your design consultation carries a booking fee of £20 which will be deducted from your final balance on ordering your commission.
For celebration/smaller orders and for commissions where a meeting isn't always possible, such as clients overseas, the initial consultation process can be carried out via telephone and email. For celebrations and small events we would kindly ask for at least 4-8 weeks notice if possible and would recommend booking early for dates during the summer months.
A 50% non refundable deposit is required to book your date with us, with the remainder payable 4 weeks prior to your event. We work on a first come first served basis and no order is confirmed without deposit. You may also reserve your event date with us in advance with a holding deposit and decide on your design details at a later stage.
We only take on a limited number of commissions ensuring the utmost quality and time dedicated to your order. We advise that you book as early as is possible for your event, especially during the peak wedding season. Please contact us to arrange your complimentary design consultation and tasting, which is by appointment only.