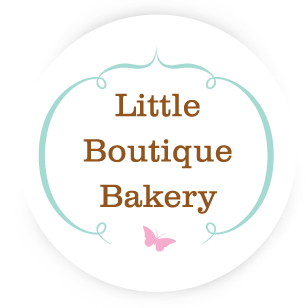 Sweet Talk
Clients kind words…
"We just wanted to say the hugest Thank You to you for designing and producing the most amazing, beautiful & tastiest wedding cake myself, Michael and most possibly all of our guests, have ever seen. You are so incredibly talented even with your sketch design my visions did not compare. The smell whilst we stood beside it to cut was something else. I didn't want it to be cut but I wasn't to be disappointed as all flavours were exceptional. Thank you so much Jennie!!!" Charlotte & Michael, Ashdown Park Hotel East Sussex.
"Thank you SO much for our wonderful cake! it was exactly as we wanted, simply stunning and very delicious (still eating it now!!). It's so beautiful we're going to get it painted in watercolour and framed. Formal thanks to come but wanted to say this before we go honeymoon." Samantha & Chris, Hever Castle Kent.
"Thank you so much for making our wedding cake!! It honestly looked better than anything I could have ever imagined. Everyone commented on the cake. I have attached a photo from the wedding I thought you might like to see… Anyway, a massive thank you and I will be sure to recommend you to my friends in the future when they get married." Grace & Guy, Tunbridge Wells
"The cake looked amazing, thank you so much Jennie! Much admired by all of our guests, and tasted absolutely delicious too. Such a pleasure having you as part of our day, thoroughly recommend!" Rosie & Oliver, Benenden School Tunbridge Wells
"We just want to say a massive thank you for our wedding cake. It looked and tasted perfect. You did an excellent job and have an amazing talent. You made the cake of my dreams and I will forever be grateful. We will definitely be back in the future for birthdays, anniversary etc and if anyone is getting married I will 100% recommend you. Thank you so much!" Leanne & Jermaine McGlashan, Surrey.
"There are no words to explain how much you nailed the cake!!!! It was so beautiful I absolutely adored it and my heart melted when I saw it – it was perfect!! Everyone thought it was amazing and it tasted delicious. Thank you again." Liz & Michael, High Rocks Tunbridge Wells.
"From start to finish Jennie was the ultimate professional who exceeded our expectations. She ensured our cake was made to perfection by communicating in detail about the taste, colour and design of our cake. Attention to detail is key in creating a wedding cake and Jennie made sure of that. We loved the design as well as taste of our cake and had many compliments on the wedding day! Thanking you for all your hard work in delivering a fantastic service." Sanaz & Adam Haffenden, Buxted Park East Sussex.
A massive thank you for the beautiful wedding cake that you made for us in September! I'm so pleased that we were lucky enough to have you create our cake. From first seeing the pictures of your cakes online I knew that you would make something wonderful but the finished cake was so stunning, seeing it for the first time was one of the highlights of my day. Many people commented on how beautiful the cake was and how delicious and moist it tasted! I have saved the sugar flowers as I couldn't bear to throw them away and am looking to buy a big sealed glass container that I can display them in as they seem to be lasting very well. Thank you so much for all your help, I really enjoyed meeting you and you helped to make our wedding day very special." Michelle & Wing, Surrey.
"I can't say enough about how happy we were to work with Jennie on our wedding cake. From the minute we met with Jennie I was excited that she could envision all of my ideas and created a sketch that was alone a piece of art (I'm framing it in my office I think it's so beautiful!). Jennie provided a great level of service that every couple wants when planning their wedding, making things easy and fun. The day of our wedding the cake was not only gorgeous but also delicious! I have the gorgeous sugar peony sitting in our kitchen and every time I see it I smile. Thank you so much for being a part of our big day and making our day 'sweeter' Thank you Jennie! " Rebecca & Frans, Fulham Palace London.
"Jennie's a lovely warm hearted lady whose care and passion for her work and ability to listen to our crazy ideas for our big day meant she managed to create a unique and bespoke design for our wedding cake. She worked quickly drawing up ideas, offering her professional advice on what would look amazing. Little Boutique Bakery's extensive portfolio of cake design is nothing in pictures to real life it is mesmerising, a true work of art. And as for taste, if you want to blow your guests away with great tasting cake? The chocolate truffle is to die for, but all were incredible (even the fruit cake). For every compliment that was made on the day to how beautiful our cake was, I cannot thank Jennie enough for her truly wonderful contribution to our wedding." Anjula & Joshua Pindard, London.
"We would highly recommend Little Boutique Bakery. Jennie listened intently to the brief and came up with a beautiful sketch of how she envisaged the cake to be. Got it in one! The finished cake looked amazing and everyone commented on the beautiful peonies. So much work went into them. Thank you for our exquisite cake." Louise & Simon Youdan, Preston Court Kent.
"I would like to thank you for the wedding cake you made for our wedding in August. The cake not only looked wonderful from the outside, but tasted delicious too. A lot of our guests remarked on the delicacy of the flowers and how it seemed a shame to eat them because they were so beautiful. I am so pleased that we took your advice as to which fillings went best with our choices of cake, as all the flavours enhanced each other perfectly. I think one of the things that impressed me the most was your willingness to take our ideas of what we would like and guide and shape them into reality that really worked well. Thank you again for helping to make our day so special and I have absolutely no hesitation in recommending you to anyone looking for an extra special cake." Margaret & Doug Scott, Kent.
"We have just got back from our honeymoon and wanted to drop you a quick note to say thank you SO SO SO much for making the most exquisite wedding cake I have ever seen for our wedding a few weeks ago. It looked absolutely stunning and received so many compliments (on design and taste!). You are incredibly talented and I am so pleased that you could do our cake. Very much hope to be able to call on you for another special cake sometime soon..!" Caroline & Timothy Sawyer, East Sussex.
"A huge thank you for our truly beautiful wedding cake. We had so many comments on how wonderful it looked and tasted on the day. The different flavoured tiers were very popular and I felt far more interesting than traditional wedding cake. Jennie was fabulous from the first time we spoke, she answered endless questions and was a great help to me when deciding what would work best for us. I would not hesitate to recommend the Little Boutique Bakery and look forward to sampling more of Jennie's amazing cakes in the future." Gemma & Dan May, The George in Rye East Sussex.
"The cake looked stunning: exactly what I wanted and it tasted absolutely delicious. Everyone at the wedding loved it. Thank you so much for creating it, we were so, so pleased with it, we couldn't have asked for more. My only regret is not getting a bigger one so I had more left over for me!! Thank you again for all your help." Katherine and Shaun Barrett, East Sussex.
"I just wanted to say a very big thank you for our wedding cake, it was absolutely perfect and exactly what I imagined when you first pitched the idea to us! and it was DELICIOUS – so many of our guests commented! Oh, and the dot design matched my dress perfectly! We would definitely recommend you to anyone looking for a cake for any occasion, so thank you very much!" Jo & Tony Vaccarino, Penshurst Place Kent.
"Jennie is a true professional. She perfects every element of her cakes, from the delicate tastes of her ingredients to the incredible detail of her sugar flowers and decorations. All of our guests marvelled at how beautiful and delicious the cake was — it could only have been made by a real perfectionist. Jennie is responsive, reliable, kind … and a clear wizard in the kitchen." Zara & Stephan, Fetcham Park Surrey.
"A truly bespoke service. Jennie listened to our ideas and created a wedding cake that was both stunning and delicious! It was so delicate and romantic – perfect for the occasion and the setting. It received so many compliments both before and after it had been cut. We would highly recommend Little Boutique Bakery." Elena & Scott, Plaisterer's Hall London.
"We just wanted to say a massive thank you for making us such a beautiful looking & tasting cake! Everyone commented on how amazing it was, and we couldn't have been happier with it. I've even managed to save some for our first anniversary! Thank you once again for being so brilliant" Medea & Michael, Great Fosters Surrey.
We absolutely loved our beautiful wedding cake. It was a pleasure to work with Jennie on the design which fitted our theme perfectly. Jennie is very knowledgeable about what will work best. The cake was also delicious – at the end of the night there was not one piece left!" Lauren & Alex, Kent.
"Thank you so much for the beautiful and delicious wedding cake. It was a big hit with everyone on our special day and tasted great. Thanks to Jennie for her professionalism and efficient service. We would definitely use Little Boutique Bakery in future and will not hesitate to recommend to others. You're the best above the rest. With unending gratitude." Pioneny & Harry, Kent.
Some featured work…